PEOPLE FIRST!
At Heart & Home Realty YOU are a top priority & you will see us as a trusted partner in the next phase of your life. You will be provided with more information and creative options; you will see us striving to do what's best for YOU; and because we keep in touch beyond the closing, perhaps even become a friend.
YOU are #1 and working to achieve YOUR goals is our primary mission. We are passionate about real estate and are aware that you have choices and varied options. We are not #1 and we don't pretend to be. We want to share our passion and ideas, but also want to listen to you to determine what YOU want.
You have likely called or emailed other realtors from an online source, but receive no answer. You have undoubtedly been frustrated with this. We promise to work as a TEAM to achieve your goals. You may start with one Team Member and during the course of our relationship you may find that you have worked with all of us to get to the closing table.
Our goal is to provide you with service that is always above expectations from reliable, accessible, user friendly Team Members. Our promise to you is that we will work tenaciously with the highest level of integrity to empower you to make informed choices.
Whether a first time homebuyer, seasoned investor, or facing foreclosure -
We aim to create the perfect solution for your specific real estate need because
YOU are the HEART of our mission!
Buyers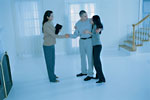 Whether you're looking for your first home, your dream home or an investment property, We are committed to providing you with the highest quality buyer service. When making the type of investment that buying a home requires, you deserve to have all the latest market information and the very best advice, both of which we can provide you with. Read more.
Sellers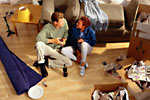 The decision to sell a home is often dependent on many factors. Whatever your reasons are for selling, our goal is to get the highest possible price for your home. Unfortunately, sometimes that is not enough and we need to discuss other options. We guarantee to provide you with professional, ethical and confidential service and keep you fully informed every step of the way. Read more.